John J. Avolio, R.Ph
Certified Geriatric Pharmacist Diamond Pharmacy Services
John J. Avolio is a Clinical Consultant Pharmacist specializing in geriatrics and educating professionals who work and provide service to the geriatric population. He has been working as a pharmacist consultant since 1989. John has a degree in chemistry from the University of West Virginia, and in pharmacy from Temple University in Philadelphia, PA and attained certification in geriatric pharmacy in 2000 from the Commission for Certification in Geriatric Pharmacy.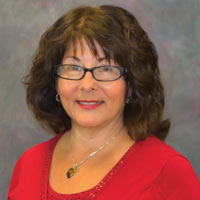 Deborah Milito, Pharm D., BCGP
Diamond Pharmacy Services
Deborah is the Director of Clinical and Consultant Services-Skilled Division, Adverse Drug Reaction Coordinator and Joint Commission Performance Improvement Coordinator for Diamond Pharmacy Services. Dr. Milito is also responsible for overseeing the education of the Skilled Consultant Pharmacists in Pennsylvania. She has 27 years of acute care experience, seven years of correctional experience, and nine years of skilled experience. Dr. Milito is certified in Smoking Cessation, Hyperlipidemia, Anticoagulation, and Medication Therapy Management and is also a board-certified Geriatric Pharmacist. She has taught Pharmacy Law and Ethics at the Community College of Allegheny County and Clinical Skills at Duquesne University.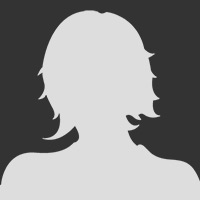 Carolyn M. Dibert, RN
Country Meadows Retirement Community
Carolyn Dibert, Director of Clinical Education for Country Meadows Retirement Communities, is a registered nurse with 33 years of experience in acute care, long-term care, and personal care. She has been with Country Meadows for 15 years and served in various capacities, including as a training specialist, Regional Director of Operations, campus Executive Director, and Director of Clinical Services. In her current role as Director of Clinical Education, she develops educational programs to support Country Meadows in managing the health and well-being of residents and co-workers.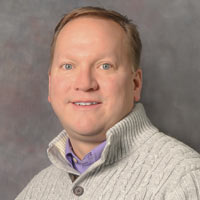 Stephen Ford, Pharm. D.
Diamond Pharmacy Services
Stephen has 20 years of pharmacy experience, including 13 years of acute/hospital care and five years of ambulatory/primary care. As a member of Diamond's Drug Information Center, Stephen uses knowledge of pharmacy utilization and formulary management to assist staff pharmacists and account managers with clinical/formulary management questions. His expertise with pharmacokinetics, pharmacotherapy, laboratory review and therapeutic drug monitoring allow him to facilitate clinical pharmacy services, acting as a trusted source of drug information to other healthcare professionals.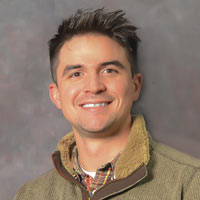 Nick Jellots, Pharm. D.
Diamond Pharmacy Services
Nick provides consultation and educational services to long-term care and correctional customers through the Diamond Pharmacy Services Drug Information Center. Nick also manages formulary and cost-effective strategies, and also compiles and disseminates clinical information to prescribers through the Drug Information Center. He holds a APHA Certificate in Immunizations and Diabetes Care, along with certification in Medication Therapy Management.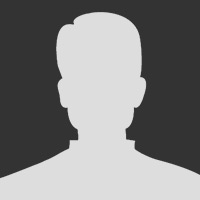 Jon Kimberland
Pennsylvania Department of Human Services
Jon Kimberland has worked for the Bureau of Human Services Licensing since 2007. Jon has been a Human Services Licensing Supervisor since 2009 and serves as the Bureau's Fire and Safety Professional. Jon's previous positions with the Commonwealth include Human Services Licensing Representative, Fire and Safety Specialist, and Fire Marshal. Jon has worked in all aspects of emergency services over the past 30 years and is an adjunct faculty member for several community colleges. Jon has personally completed over 700 inspections and investigations for the Bureau of Human Services Licensing.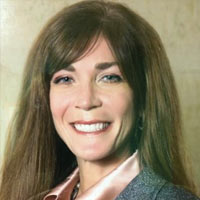 Kelly Ann Pigeon NHA, MHA/MBA, BS
Beacon Ridge
Kelly has been a licensed Nursing Home Administrator for 27 years. She has also worked as a Skilled Nursing Facility Administrator, Regional Director of Operations, and consultant to Skilled Nursing Facilities and Personal Care Homes. Kelly has served as the Vice-Chair for the Indiana County Disaster Team for Health and Human Services and developed the emergency response Point of Dispensing System for the County, which was recognized by the CDC as a model program. She has a Master's Degree in Health Administration, and a Bachelor's Degree in Health Information Management from the University of Pittsburgh. As the owner of ARMED and Feminine LLC, she is a certified NRA instructor for Pistol, Personal Protection in the Home and the "Refuse to be a Victim" program and also holds ALICE instructor training certification for active shooter scenarios.
Trina Plazio, RN, CRNI®
Diamond Pharmacy Services
Trina has two years of acute medical surgical, three years of acute oncology/stem cell transplant, and one-and-a-half years as an RN in a personal care facility. She also has over 9 years' experience initiating and managing IVs. Since 2009, she has been working as an Infusion RN and Infusion Educator for Diamond Pharmacy Services, communicating and instructing their professional staff on IV therapy management and quality control. In addition, she teaches the PA State Board of Nursing approved LPN IV Certification course, Advanced IV Therapy for the RN and several custom in-services to many of our facilities, community nursing agencies and institutes of higher education. She has CRNI® Certification through the Infusion Nurses Society and is the recipient of the 2013 Leslie Baranowski Scholarship for Professional Excellence.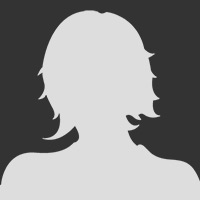 Hope O'Pake
Pennsylvania Department of Human Services
Hope has been a Central Region Licensing Representative for the BHSL for four years. She has a degree in Gerontological Social Work, as well as more than 25 years of experience as a provider. Her diverse service background includes Intellectual Disabilities, Mental Health Programs, Skilled Nursing, Assisted Living, Personal Care Homes, and Home Health Care.
Deborah Yackuboskey, CRNP, MSN
Diamond Pharmacy Services
In addition to providing consultation and educational services to long-term care customers, Deborah oversees all nursing services provided by Diamond Pharmacy Services. She directly oversees the LPN/Medication Exchange Tech Department and is responsible for maintaining regulatory compliance of the IV Department. Additionally, Debi is the Infection Control Coordinator and is in charge of formulating infection control policies for the pharmacy. As a Certified Registered Nurse Practitioner, Deborah has established a Wellness Clinic for Diamond employees and provides assessment, diagnosis and treatment of acute care issues such as infections, skin conditions and minor injuries.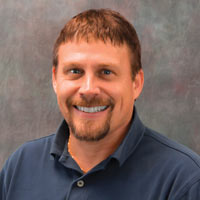 Eric Pash, R.Ph.
Diamond Pharmacy Services
Eric has served as the account executive/representative for numerous correctional and long-term care facilities throughout the United States during his 21 years at Diamond Pharmacy Services. He is a staff pharmacist at Diamond and is the pharmacy manager at one of Diamond's two local retail pharmacies. Eric is certified as an instructor through the Pennsylvania Department of Human Services. He also has served as a guest speaker at Indiana University of Pennsylvania (IUP) and at various drug and alcohol abuse awareness events, career days, job fairs, and health care seminars. Eric coordinates communications and oversees compliance with various policies and procedures throughout Diamond.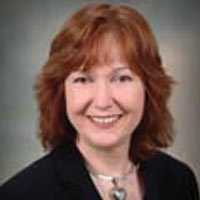 Dr. Sandra J. Petersen, DNP, APRN, FNP-BC, GNP
University of Texas at Tyler/Senior Risk Solutions
Dr. Petersen is an Associate Professor in the Family Nurse Practitioner Program at UT Tyler in Tyler, TX and the Director of the University's Doctor of Nursing Practice Program. She has authored on various topics relating to systems thinking, assisted living, memory care, hospice, home care, psychiatric nursing, primary care, medical home, telecare, biofeedback, and nursing leadership. Key research interests include healthcare in vulnerable populations, rural healthcare, medical home, telecare, pain management, nursing education, robotic pet assistive therapy, and non-pharmacologic interventions in dementia care.